---
Accelerate your career at Vexve!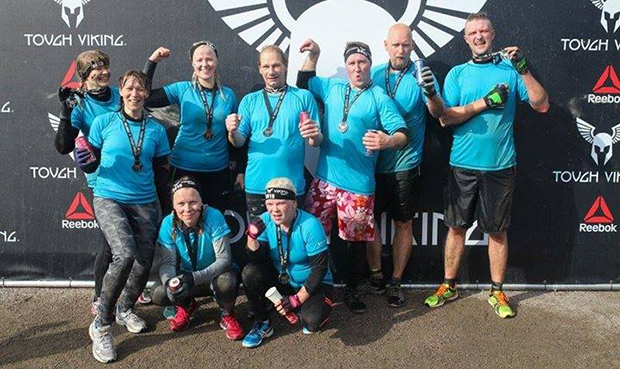 Vexve's success has been built on long-term commitment and responsibility for more than 50 years. Thanks to our skilled personnel pulling together we are a leading player in the industry. For this reason, we continuously invest in the welfare and training of our personnel.
The current megatrends, such as sustainable development, digitalisation and urbanization support Vexve's growth. We are constantly hiring to support our growing business. If versatile tasks and an upbeat to-do mentality are your thing, you could be an ideal candidate to work at Vexve!
Teamwork makes the dream work!
Metal and logistics industry experts, Laitila
06.02.2018
Current or future expert of the metal or logistics industry - Become part of Vexve's international growth story!
Vexve Oy is looking for skilled metal and logistics specialists or persons interested in the field to work at Laitila plant's valve production.
In production roles, welding expertise, basic level training in a machine and metal industry or a corresponding level of competence is considered as an advantage. Other experience in industrial work is also taken into account.
For roles in logistics, experience gained in assembly, warehouse management and shipping tasks is considered as an advantage.
We appreciate developmental attitude, flexibility, diligence and will to teamwork. We offer you a competitive salary, a good work community and support your continued professional development. We will also consider applicants who are planning to trade fields.
Deadline for applications: March 4, 2018, at 20.00, work begins as soon as possible or by agreement.
For further information, please contact: 16.2. 12 p.m. – 5 p.m. and 21.2. 8 a.m. – 4 p.m., Production Manager Pasi Nieminen, tel. +358 10 734 0827.
Open positions
Open application
No open positions? You can always fill in an open application here.