---
Vexve is strongly committed to market development in the Middle East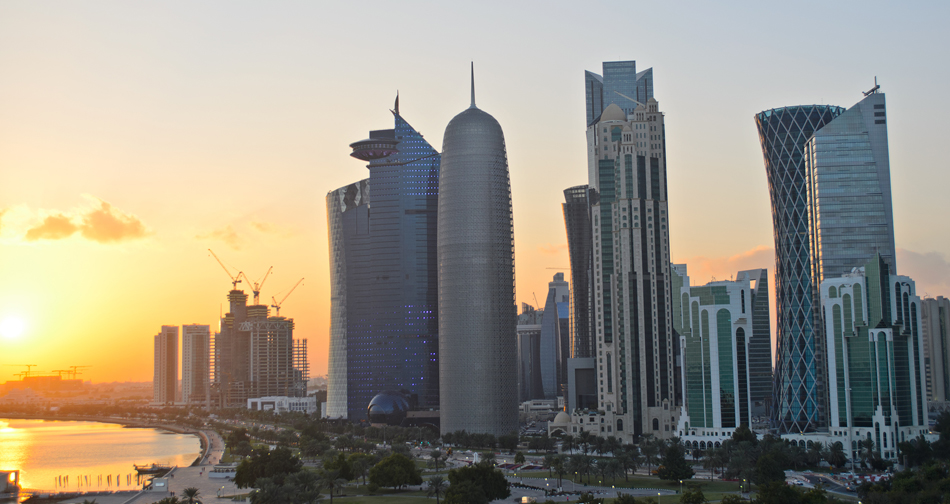 Vexve valve and control solutions are now used in over 30 countries. In recent years the biggest breakthrough has occurred in the Qatar region of the Middle East. This April, Vexve appointed Petri Tuominen as Export Director to lead the company's future growth in the Middle East.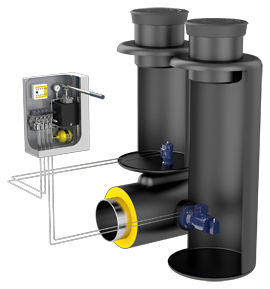 "The Middle East customer base represents the cutting edge of sustainable technology and is very quality conscious. Vexve district cooling solutions and international expertise are a perfect fit," says Petri Tuominen of his new area of responsibility. 
Qatar's special interest in cleantech solutions stems from the Qatar National Vision 2030 development plan, the aim of which is to transform Qatar into an advanced society capable of achieving sustainable development by 2030. The construction of safe, functional, secure and energy-efficient district cooling networks is part of this plan. 
The competitive advantage of comprehensive solutions
Vexve valves and actuators are delivered to district cooling projects as a pre-insulated complete package in co-operation with local pre-insulation partner.
To end user the most significant advantages of pre-insulated valves with welded connection are unparalleled reliability, easy installation and cost-effectiveness. Pre-insulated valves don't need a separate valve chamber, but can be buried directly in the ground or in a plastic well, which brings savings in construction projects.
"Pre-insulation is a one of the competitive advantages Vexve offers to the Middle Eastern market. Together with our pre-insulation partner we have built a portfolio of ready-made district cooling solutions for a variety of general district cooling applications," states Tuominen.
Meeting the challenges of current standards and operating practices
A major challenge and an opportunity for Vexve is that district cooling projects in Gulf Cooperation Council (GCC) member states are planned and implemented, for the most part, in accordance with American standards, which originate from oil and gas sectors. The biggest impact for the end customer between European and American standards is that the European valves are optimized for the valve solution. In the American model, precise pipe sizing is done at the construction site and often results in unexpected and unwelcome hidden costs.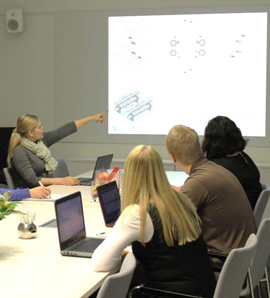 Petri Tuominen sees that an important task for Vexve is to challenge current practices by introducing a European point of view and tested international practices to the Middle East. Success with the Lusail Development Project has been particularly encouraging.
"Qatar's Lusail Development has been one of the first major projects where European design standards have been followed. The end of the year will already see Vexve's fourth valve delivery to Lusail."
International-level project skills
In addition to the high level of cleantech know-how and innovative district cooling solutions Vexve offers a distinct competitive advantage in services.
For each project, a project team of experts is assigned to take responsibility for the comprehensive technical needs of the customer. This ensures that customers receive the right solution tailored to their operating environment and the full benefit of their investment can be realized. Vexve's service model is in line with the international PMBOK project management standard.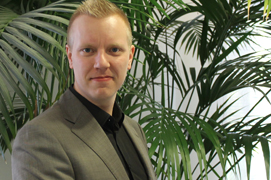 For more information: 
Petri Tuominen, Export Director, Middle East
petri.tuominen(a)vexve.com
Tel. +358 10 7340 754
News archive 2018
16.07.2018
Vexve has launched a local production unit in Russia
09.07.2018
Customers rely on Vexve's quality and delivery capability
23.04.2018
Amos Rex Museum of Art warmed and cooled with Finnish energy know-how
22.03.2018
Vexve, now a co-operation member of Finnish HVAC Association
16.03.2018
New appointments in Vexve
24.01.2018
Vexve becomes a member of SweHeat & Cooling
18.01.2018
Hydrox™- product family expands with a small valve actuator
18.01.2018
Vexve's products guarantee a reliable and secure valve operation in demanding underground networks
11.01.2018
Appointment news in Vexve
News archive 2017
20.12.2017
Merry Christmas
13.12.2017
Solar heat evens out peak loads and increases the competitiveness of district heating companies
12.12.2017
Vexve becomes member of Estonian Power and Heat Association
11.12.2017
Vexve the first valve manufacturer to receive Euroheat & Power certification for steel district heating valves
28.11.2017
Appointment news
16.11.2017
Energy distribution with innovative and environmentally friendly solutions
10.11.2017
New appointments in Vexve
17.10.2017
Vexve granted the Achievers 2017 certificate
27.09.2017
District heating companies reinforce the attractiveness of municipalities
10.08.2017
New appointments in Vexve
03.08.2017
The new TERMOVAR loading unit has been well received
12.06.2017
Vexve presents at the Astana EXPO 2017 world fair
09.06.2017
Vexve's products support a Swedish municipality's energy goals and sustainable development
16.05.2017
New appointments in Vexve
05.05.2017
Vexve introduces underground solutions at Project Qatar trade fair
04.05.2017
Energy solutions for future smart cities
04.05.2017
Vexve joins FIBS Corporate Responsibility Network and Diversity Charter Finland
07.04.2017
Vexve underground valve control solutions arouse interest at international district energy conference
03.04.2017
Jussi Vanhanen appointed new CEO of Vexve
02.03.2017
Commissioning inspection: Lusail Development Project
27.02.2017
President of Finland visited Vexve's stand at the "Rekrytori" employment fair
23.02.2017
Vexve at the Ecobuild trade fair in London
22.02.2017
Vexve accepted as a member of the Finnish Energy Club
20.02.2017
New appointments in Vexve Oy
16.02.2017
Vexve, now a member of IDEA
06.02.2017
New appointments in Vexve Oy
30.01.2017
Vexve to present trends and innovations in the district energy sector at the Pumps & Valves Show in Switzerland
27.01.2017
Vexve's summer job search has begun
05.01.2017
Vexve, now a member of EHP and DHC+
News archive 2016
21.12.2016
Happy Holidays!
14.12.2016
New appointments in Vexve OY
24.11.2016
Vexve participated in the Energy 2016 event in October
07.11.2016
Vexve and Green Net Finland cooperation off to a speedy start
03.11.2016
The future is today - SMACC-week addresses district energy challenges
18.10.2016
Vexve, now a member of Green Net Finland
14.10.2016
Vexve participates in the Finnish Business in Moscow event on October 20
12.10.2016
Vexve will participate at the Energy 2016 trade fair from October 25 to 27
11.10.2016
Vexve congratulates cooperation partner! SASKY awarded for best practices in vocational education and training competition
10.10.2016
District heating operators deepen cooperation in the heating market
04.10.2016
Intelligent encounters at SMACC Week, October 10-13, 2016
04.10.2016
Vexve participates seminars in Kyrgyzstan and Kazakhstan
30.09.2016
Vexve is to apply Big Data analysis to accelerate growth – today's bytes define tomorrow's business
30.09.2016
Vexve participates FinnBuild 2016
23.09.2016
Appointment News
19.09.2016
Vexve with Team Finland in Egypt
02.09.2016
Hydraulic control solutions for district heating valves impresses operators
22.08.2016
Finnish district energy experts meet in Mikkeli, Finland on August 24 & 25, 2016
17.08.2016
New appointments in Vexve Oy
09.08.2016
Vexve serves the growing district heating market in Serbia
09.08.2016
Vexve, now a member of ukDEA
08.07.2016
Vexve Sastamala's factory hall becomes a concert hall on July 22
30.06.2016
Accelerated growth for Vexve Oy – DevCo Partners Oy becomes owner as of 30 June 2016
21.06.2016
Vexve is strongly committed to market development in the Middle East
06.06.2016
Vexve HVAC valve products come to MagiCloud
24.05.2016
Long term cooperation calls for commitment
24.05.2016
Vexve meets with long-term partners at the Aqua-Therm Kiyv 2016 Fair
12.05.2016
New appointments in Vexve Oy
21.04.2016
Vexve HVAC valve products come to MagiCAD
15.04.2016
Join us at the En+Eff 19.-21. April 2016!
15.04.2016
New appointments in Vexve Oy
15.03.2016
Vexve involved in Vaasa Gas Exchange event 17th of March 2016
26.02.2016
Vexve and Naval valves are now also in convenient product packaging!
22.02.2016
The Mantova district heating company selects Vexve butterfly valves and Hydrox hydraulic control solutions for new district heating distribution line (DN400).
01.02.2016
New appointments in Vexve Oy
News archive 2015
19.11.2015
Tyumen wants to ensure trouble-free energy distribution
17.11.2015
A properly balanced pipe network ensures stable indoor temperatures
07.10.2015
Appointment news
28.09.2015
The valves to be installed in the St Petersburg gas network must pass strict quality assurance
23.08.2015
New appointments
02.06.2015
Vexve has represented Finland in the international European Business Awards competition
26.05.2015
Appointment in Vexve Oy
25.05.2015
Genuinely intelligent control solutions take account of the needs of users and building life-cycle costs
13.05.2015
New appointments in Vexve OY
23.03.2015
Finnish energy expertise and cleantech products are trusted in Beijing`s District Heating Projects
18.03.2015
Thank you for the ISH 2015!
13.03.2015
A strong start to 2015 with Vexve Oy
03.03.2015
New appointments in Vexve Oy
16.02.2015
New valve solutions for growing Middle-East district cooling networks
06.02.2015
At -30°C a District Heating network must work – Finnish know-how leading the way in the UK
08.01.2015
Vexve Oy is competing for the National 'Public' Champion for Finland in the European Business Awards.
07.01.2015
Welcome to meet us at the ISH 2015 exhibition
News archive 2014
24.11.2014
Vexve awarded in European Business Awards competition
10.11.2014
Vexve senior management change - company to increase management team effectiveness
22.08.2014
Vexve butterfly valves lead the market
12.08.2014
Welcome to the renewed vexve.com website!
02.06.2014
Vexve brings a hydraulic actuator to the market
31.03.2014
A strong valve family born in Finland
05.03.2014
The Internationalisation Award of the President of the Republic goes to Vexve, Supercell and LEDil
24.01.2014
Vexve ball valves gain new gas certification in Russia
News archive 2013
10.10.2013
Vexve receives honourable mention in Teknologiakasvaja 2013 competition
08.07.2013
Vexve making a strong move on the Arabian Peninsula