The Mantova district heating company selects Vexve butterfly valves and Hydrox hydraulic control solutions for new district heating distribution line
TEA S.p.A., with operations in northern Italy is responsible for the production and distribution of district heating in the city Mantova. The company has a long history in the active development as well as the economic and social growth of the region. As an environmentally responsible company, TEA S.p.A. has achieved an effective and efficient level of quality services by listening to its customers, partners and employees.
From an energy infrastructure point of view, the beautiful city of Mantova is a challenging operating environment. The city has a lot of historical buildings and the center is built in a typical tight-knit Central European style. For the district heating distribution network, the city's narrow streets and heavy traffic, as well as the old buildings, provide their own challenges.
TEA S.p.A. operations are driven by environmental responsibility and the company's desire to build and develop the energy distribution network had to respect the cultural and historically valuable environment, but at the same time utilize the latest modern technology. For the DN400 district heating distribution line in the city center, the company chose Vexve valves and Hydrox control solutions. In selecting the valve and control solutions, the company wanted to ensure energy efficient, safe and uninterrupted distribution of heat to customers.
Vexve BFS series butterfly valves with high Hydrox4 actuators, as well as the Hydrox HCU Manual hydraulic control system were delivered to the project. The selection of Hydrox of actuators ensured reliability, ease of use and security. The valve-actuator combination is a space-saving design and does not require electricity.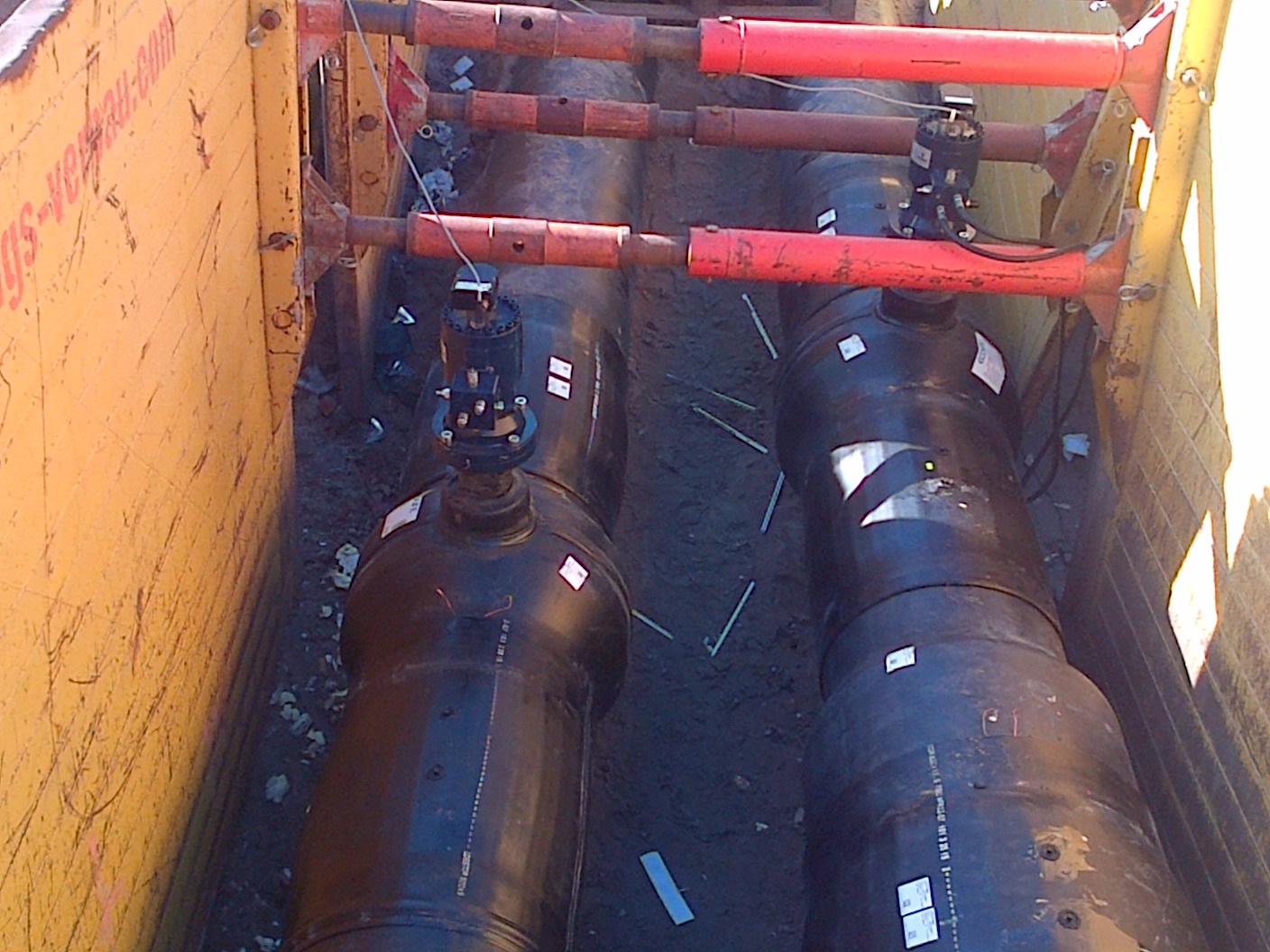 Vexve DN400 butterfly valves equipped with Hydrox4 actuators together form a compact and dependable solution for TEA S.p.A.'s district heating network.
The Hydrox HCU control cabinet enables the operation of valves (closing and opening) away from the roads and sidewalks. In this project the control cabinet was placed, according to the customer's wishes, in an underground control room. Also, the underground connection of valves and actuators to the control cabinet avoided any potential visual impact on the protected old town street levels. The control cabinet was made according to the customer's dimensions, allowing the use of the customer's own pump model inside the Hydrox HCU control cabinet.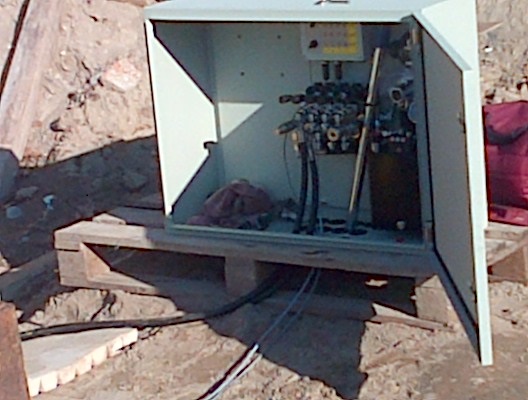 The Hydrox Control Unit (HCU) on site in Mantova ready for system testing and final installation. The HCU control cabinet comes standard with hand lever for manual operation as well as space for a hydraulic pump for later upgrade.
The completed system was successfully taken into operation in October 2015.;
Delivery
Hydrox:
Reliable
Cost effective
Easy to use
Safe
Space-saving design
Does not require electricity
Control cabinet:
operation of valves (closing and opening) away from the roads and sidewalks
One cabinet can control 4 valves
The indicator panel indicates each valve's open, intermediate and closed positions
Quick-release pump and actuator couplings for easy connections
Low maintenance
Local and remote control possible