Amos Rex Museum of Art warmed and cooled with Finnish energy know-how
Opening in August 2018 together with Helsinki's Lasipalatsi (Glass Palace), Amos Rex will revamp the core of the city center and bring art to people's everyday life. Responsible for the efficient heating and cooling of the innovative building complex are Gebwell's district heating and cooling centers utilizing Vexve valves.
The Amos Andersson Art Museum has been Finland's largest private art museum for fifty years. In September 2013 the Föreningen Konstsamfundet trust which maintains the museum, proposed the construction of a new art museum in the Lasipalatsi area to the City of Helsinki. The construction work for Amos Rex began in January 2016. The new art museum will be a cultural centre consisting of the old Lasipalatsi including its movie theatre Bio Rex and new state of the art exhibition space beneath the Lasipalatsi Square.
The museum's look was designed by the architectural firm JKMM Arkkitehdit. The main contractor is Haahtela-rakennuttaminen Oy with subcontractor Star Expert Oy and the HVAC planning by Ramboll Talotekniikka Oy. Amos Rex will open its doors in August 2018.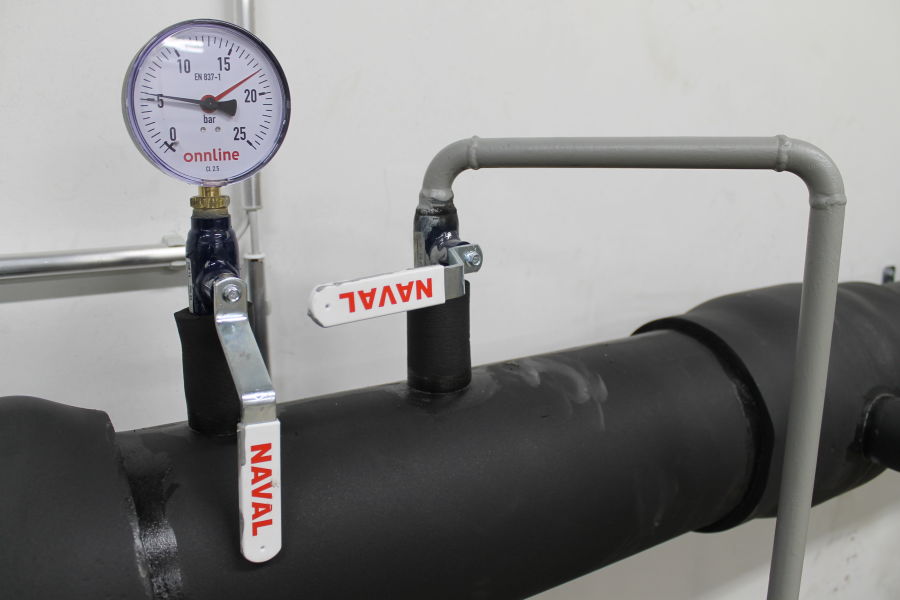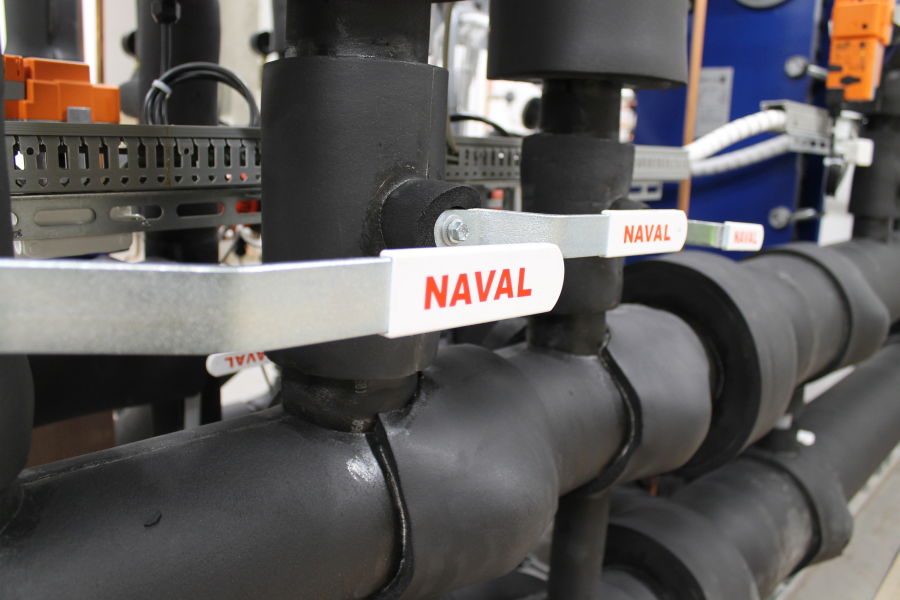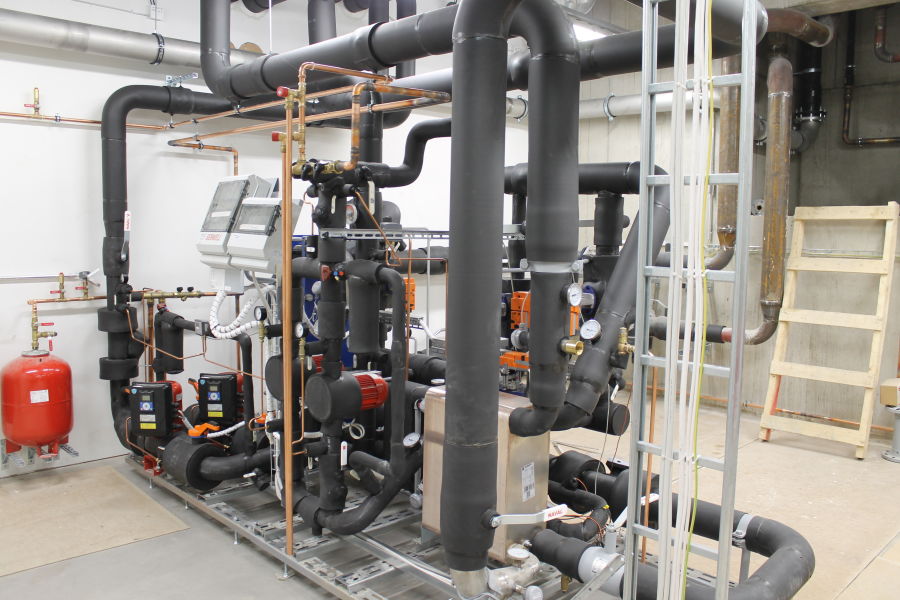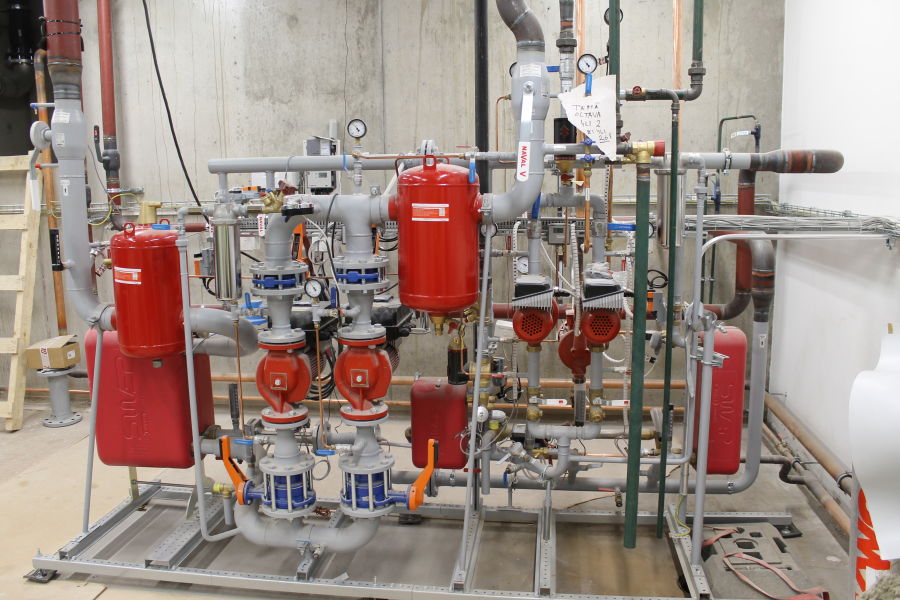 Environmentally friendly heating and cooling solutions
The 2000 square meter exhibition space under the Lasipalatsi Square is heated and cooled by district energy. Gebwell's district heating substations are responsible for the efficient transfer of energy from the network to the property. Gebwell Oy is a Finnish company specializing in environmentally friendly heating and cooling solutions.
The Amos Rex district heat distribution centers represent the highest technology. The district heating substation's total power output is 1040 kW, of which 200 kW is used for domestic water, 800 kW for air conditioning and 40 kW for underfloor heating. The district cooling substation is equipped with plate heat exchangers and has a total output of 800 kW. The cooling capacity is divided into three different circuits (600, 170 and 30 kW) and the cooling center piping is completely stainless steel. Finnish Kolmeks-pumps are used in both substations.
" We want to use the industry-leading products and high-quality brands in our solutions", says Gebwell Purchasing Director Mikko Ahlfors.
Gebwell Oy has used Vexve's Naval valves since 2007, when the company expanded its operations to the production of heat distribution substations. In selecting suppliers, Gebwell emphasizes in addition to the technical quality of the products, good delivery capacity of the supplier, fast delivery times and good sales collaboration. Vexve has proved to be a good partner for Gebwell with all of its selection criteria.
" We want to be more than just a component supplier to our customers, business partner is the best description," confirms Vexve product manager Pertti Kulma.
Vexve Naval valves used in Gebwell's G-Power® district heating substations:
For more information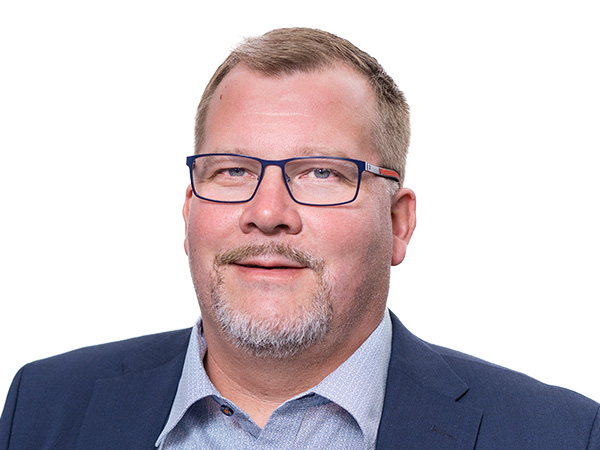 Product Manager, HVAC/R products