Vexve's valves with integrated press fit connections provide savings throughout the life cycle of a heating system
The first Vexve X valves have been installed in the heating system at the Kärppälä agricultural tourism and equestrian sports centre in Sastamala. The multifunctional centre will open in summer 2019, offering accommodation, banqueting and conference services, as well as a range of events.
The buildings at the Kärppälä agricultural tourism and equestrian sports centre will be heated by a modern geothermal energy system, backed up by solar energy. Vexve's X series DN 20–32 shut-off and balancing valves with integrated press fit connections are used in the heating systems for the manège and the ancillary building.
Integrated press fit connections speed up installation
The heating system for the site was designed by Suunnittelu Räsänen and the valves were installed by LVI-Tapioharju Oy. LVI-Tapioharju, now staffed by the third generation of experts, has more than 60 years' experience working on HVAC renovations and projects. Their first experiences with the integrated press fit connection on the valves were positive.
"The integrated press fit connections save working time and money as it is not necessary to waste time with separate parts when everything is in the same package. One valve can be installed in just a few minutes," says Ossi Tapioharju, an HVAC fitter.
Threaded valves with separate press fit connection adapters have traditionally been used on corresponding sites.
"These valves take about 10 minutes each to install. There can be 20–30 valves in a heating system, so it is easy to calculate how much time can be saved with integrated press fit connections," Tapioharju adds.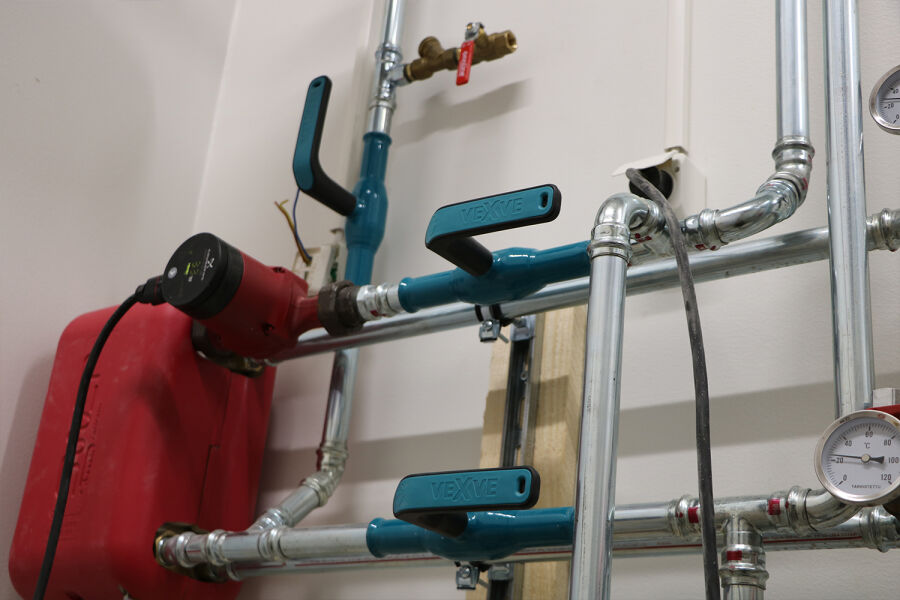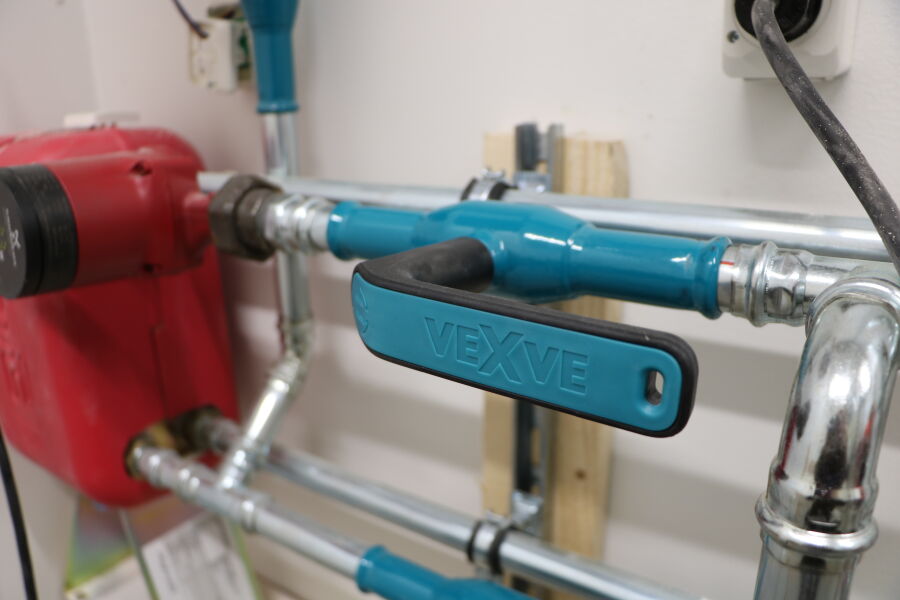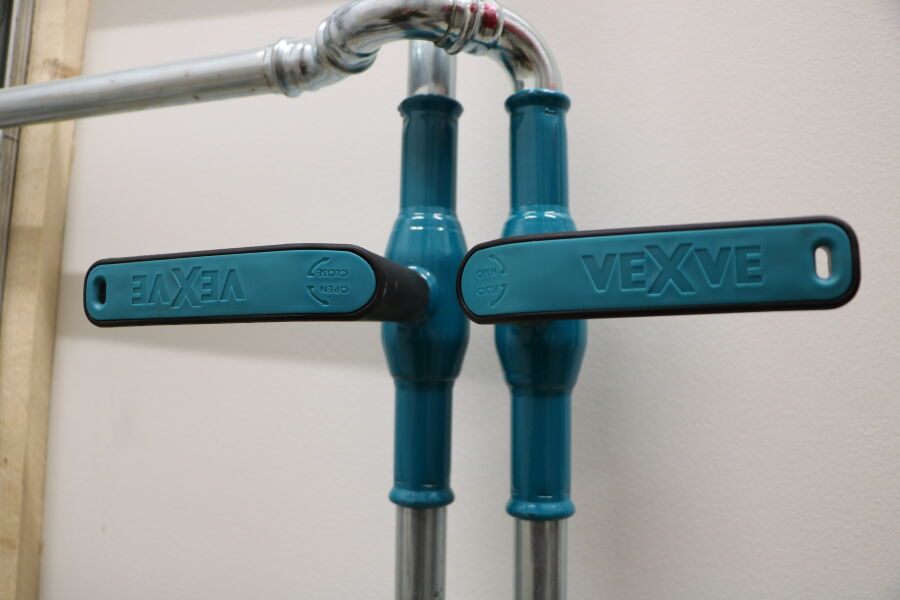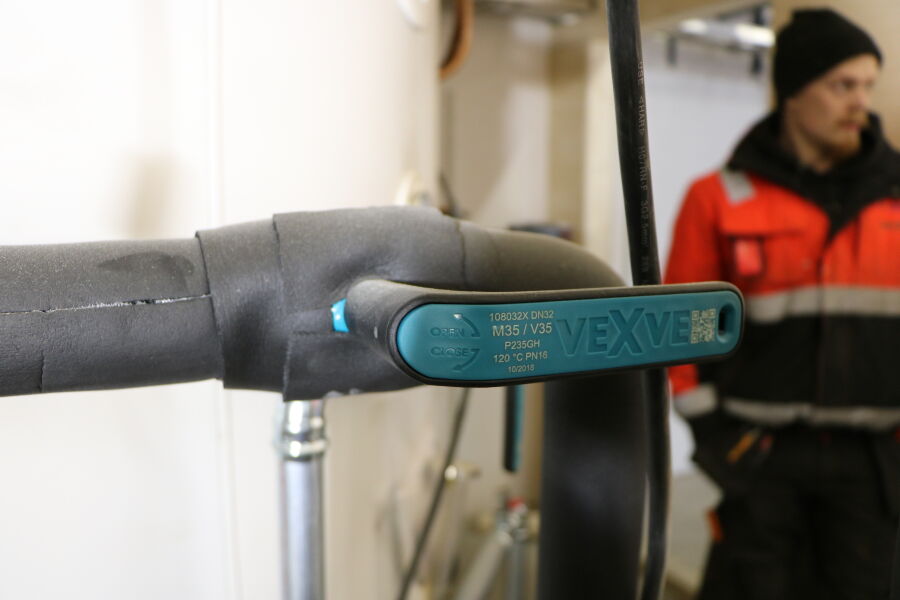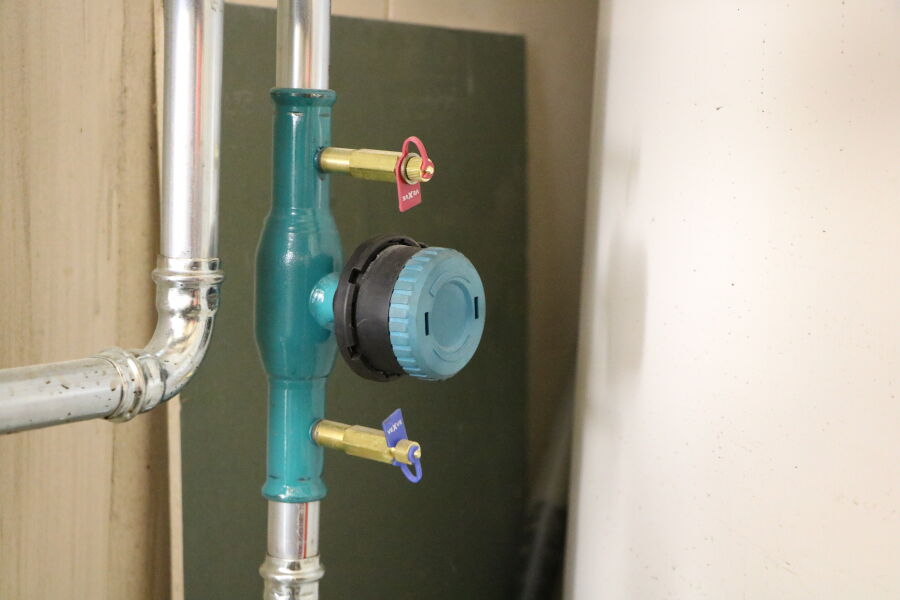 More energy-efficient heating and cooling system
The new Vexve X range of valves features composite handles on the shut-off valves and composite precision control knop on the balancing valves. The stem structure has also been redesigned, effectively preventing the formation of thermal bridges beyond the insulation.
"The composite handle and new stem structure are particularly beneficial on geothermal heat and district cooling sites. The plastic is water resistant and the valve is also easy to insulate," says Tapioharju.
If necessary, the handles and precision control knop can be easily detached by pulling sharply upwards on them. The handle can be detached in either the open or closed position.
HVAC fitters Ossi Tapioharju and Pyry Saarikko both see the advantage of the QR codes, which are located on the handles and precision control knops of Vexve X valves, in larger cities and renovation sites. The QR code provides quick and easy access to information such as the pressure loss diagrams of balancing valves.
Products installed on the site:
For additional information