Genuinely intelligent control solutions take account of the needs of users and building life-cycle costs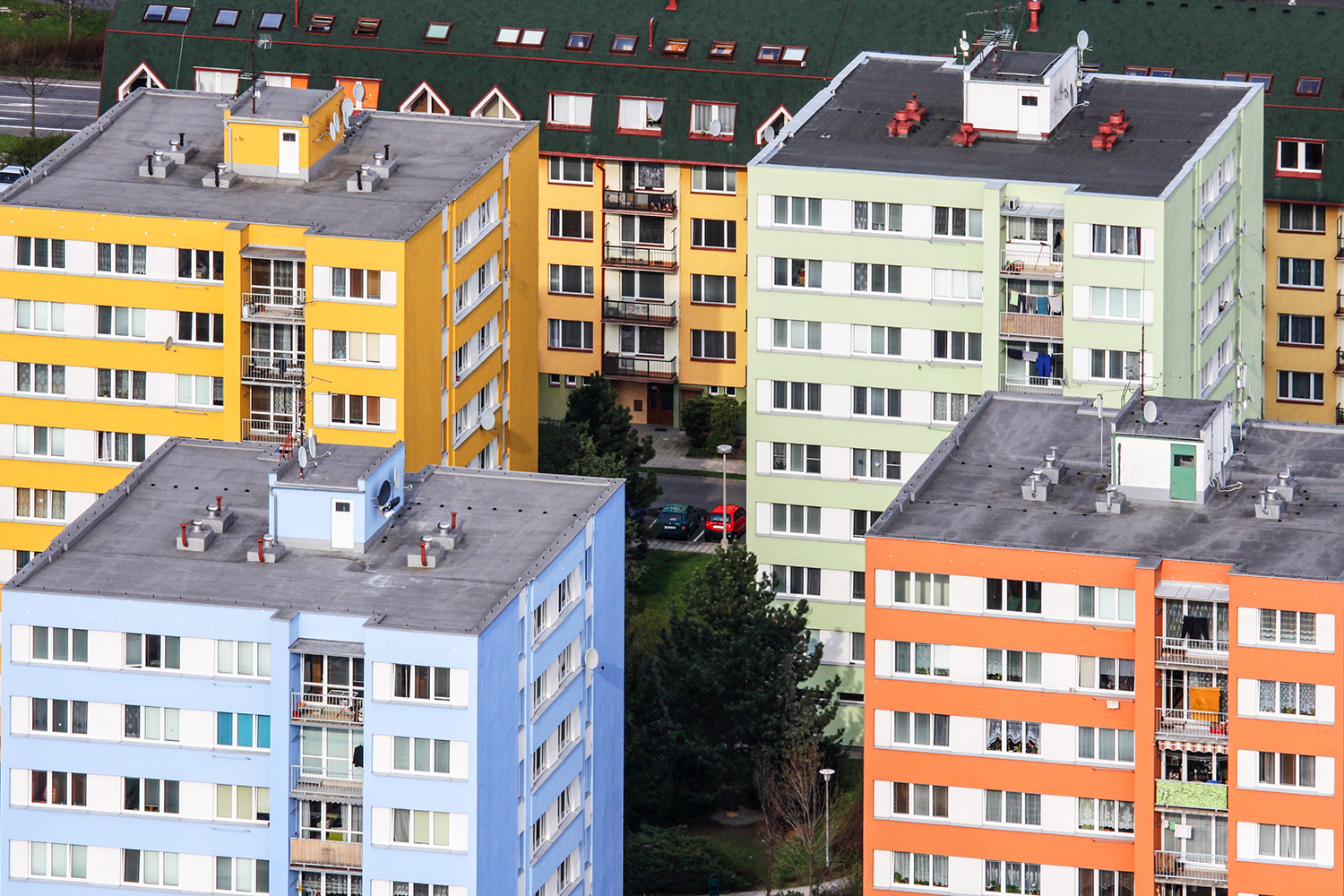 European Union energy regulations have become more stringent and users are now demanding better energy efficiency for their properties as well as increased ease of use and living comfort. To meet growing demands, increased systems and equipment industry expertise together with user-oriented solutions are now on offer. Technical solutions chosen in a building's initial energy and life-cycle design phase largely define the building life-cycle costs, environmental impact and ease of use. Only the comprehensive understanding of the impact of different choices on, for example, energy efficiency can guarantee a sustainable and cost-effective result.
Vexve's valve, controller and thermal loading products are part of a user friendly and dependable, energy-efficient and economically optimized building services environment. Our products have been developed with more than 50 years of experience in meeting the needs of our customers, from power plants, heating and cooling networks all the way to individual households.
Smart, self-learning domestic hot water control - AM45 Fully customizable solution for district heat substations
Vexve's latest product development is a self-learning intelligent district heating controller based on the actual flow of produced hot water, together with many other advanced control features. The final result is pleasant, uniform domestic hot water. Options include wireless room units, which also take into account other potential sources of heat and adjust the heating system to meet the actual need. This avoids unnecessary energy use for heating.
The device is suitable for two heating circuits and one domestic water control. The factory pre-assembled AM45 is a fully equipped district heating control system and it is customizable according to the requirements of district heating substations. All cable lengths, pump fittings, etc., up to system programming can be customized. This ensures quick and easy installations without mistakes and reduces the total time needed for installation.
AM45 District heating controller benefits
No need for a separate buffer storage tank
Direct connection to pumps; no need for separate wiring, junction box or mechanical switches
Service water leakage alarm
Domestic water instantaneous and cumulative consumption display
Manual operation enables easy and fast testing
Temperatures, actuator position information and the state of pumps are easy to read on a clear display, making diagnostics quick and easy
Superior ease of operation and living comfort with energy savings - AM40 Innovative control solution for hydronic underfloor heating and cooling, also multifunctional for hydronic hybrid systems
The AM40 controller has been developed to meet the increasing demands of hydronic underfloor heating systems. AM40 combines both heating and cooling systems with the same user-friendly interface and automatic or manual switch over between heating and cooling - no compromise on comfort.
The return modulation feature allows you to adjust the supply water temperature according to return water temperature changes. This prevents large floor masses from overcharging to save energy.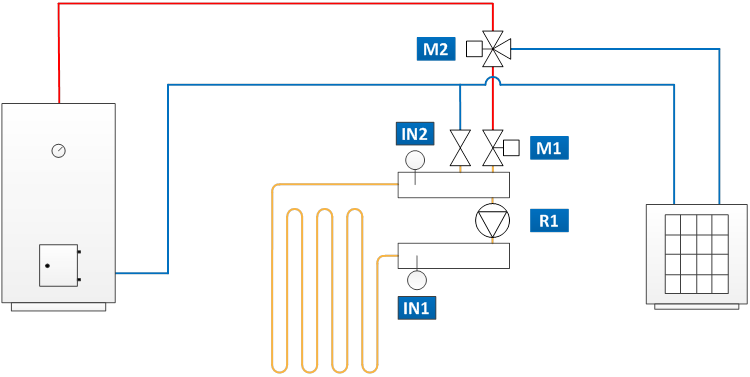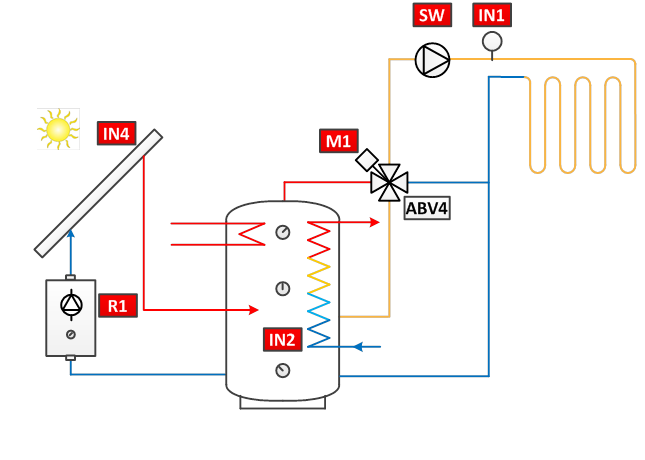 AM40 controller benefits
Easy and fast installation, all wiring with quick connectors
Low-voltage device does not require a licensed electrical installation
Din-rail, wall and panel mount options
All temperatures, valve positions and relay statuses can be read on the clear control device display or wireless room unit
Very versatile and easily programmable for all heating needs including heating and cooling, return modulation , as well as various hybrid programs
A generous range of accessories such as wireless room units and adapters for different valves
Residential comfort simple and intelligent - AM20-W Smart solution with wireless room temperature control
The patented AM20-W room temperature control enables occupants to enjoy a very steady room temperature without complicated heating curve or other settings. The occupant selects only the desired room temperature and the outcome is handled automatically. The very stable room temperature reduces the unpleasant feeling of drafts and allows a slight reduction in room temperature, without sacrificing comfort, to bring savings in heating costs.
The AM20-W controller does not require an outside sensor and the room control unit is wireless. Easy to install and ready to use, because the controller does not require any fine-tuning of heating curves.
AM20-W controller benefits
Easy and fast installation, all wiring with quick connectors
Low-voltage device does not require a licensed electrical installation
Wireless room unit standard
All temperatures and valve positions can be read from the wireless room unit
For more information