« News and Events
Hydrox™- product family expands with a small valve actuator
18.1.2018 / Launches / Press release
Vexve's hydraulic actuator solution family, Hydrox, expanded at the beginning of the year with the new Hydrox 2 actuator for small butterfly valves and medium sized ball valves.
Vexve introduced the Hydrox-actuator originally in 2014 with great success. Vexve's hydraulic actuators are particularly suitable for controlling valves in the challenging conditions of underground remote networks. Over the last four years, Hydrox has accumulated a wealth of positive experiences from the far north (Växjö, Sweden) as well as southern (Lusail, Qatar) latitudes.
At the beginning of this year, the actuator product family expanded with Hydrox 2. The Hydrox 2 actuator employs the same reliable structure as other actuators in the product family but is aimed at small butterfly valves and medium ball valves.
"We wanted to offer our customers a convenient and cost-effective solution for smaller valves. Hydrox 2 is not only lighter but also has the suitable torque to operate DN 300-350 butterfly valves and DN 125-250 ball valves," says Riina Lahti, Product Group Responsible.
Hydrox 2 is available from January 1, 2018, onwards.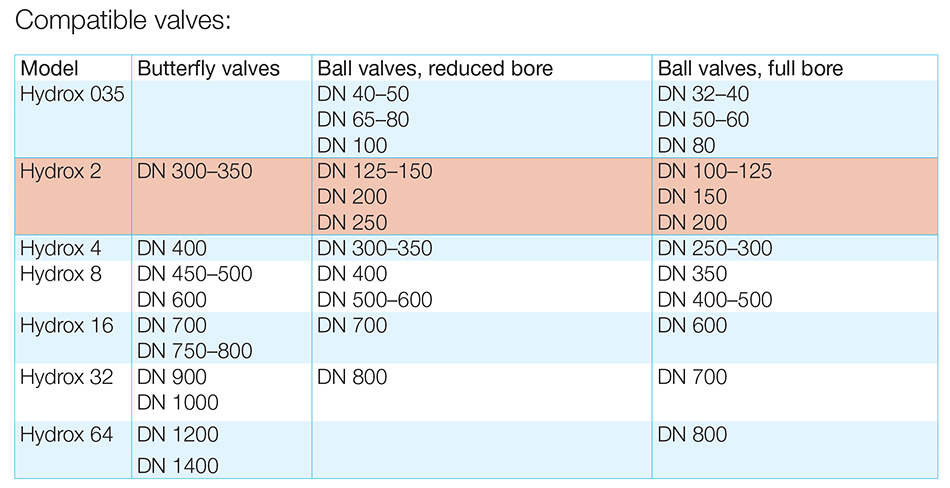 For more information:
Riina Lahti
Product Group Responsible
Tel. +358 10 734 0784
com;ve.;vex;ti/;lah;na.;rii