« News and Events
The future is today - SMACC-week addresses district energy challenges
3.11.2016 / Responsibility / Fairs and events
Vexve participated in SMACC Week, October 10-13, 2016. The Week was organized by the SMACC technology research center, which in particular provides SMEs with speedy solutions, know-how and an extensive cooperation network. The week consisted of three parts: research seminar, Hack the Heat workshop and SMACC-Meet.
SMACC- Week kicked off with a Hack the Heat workshop, where students from Tampere University of Technology and Tampere University of Applied Sciences solved the challenges of digitalization defined by Vexve. Hack the Heat workshop sparring partners from Vexve were Jenni Koski, Service Developer; Teemu Alajoki, Product Group Responsible and Production Development Manager Juho Rentola.
"SMACC-week was quite amazing. Vexve is really happy to co-operate with students and research institutes. All groups were motivated by the challenges and found good solutions to overcome the problems," remarked Koski.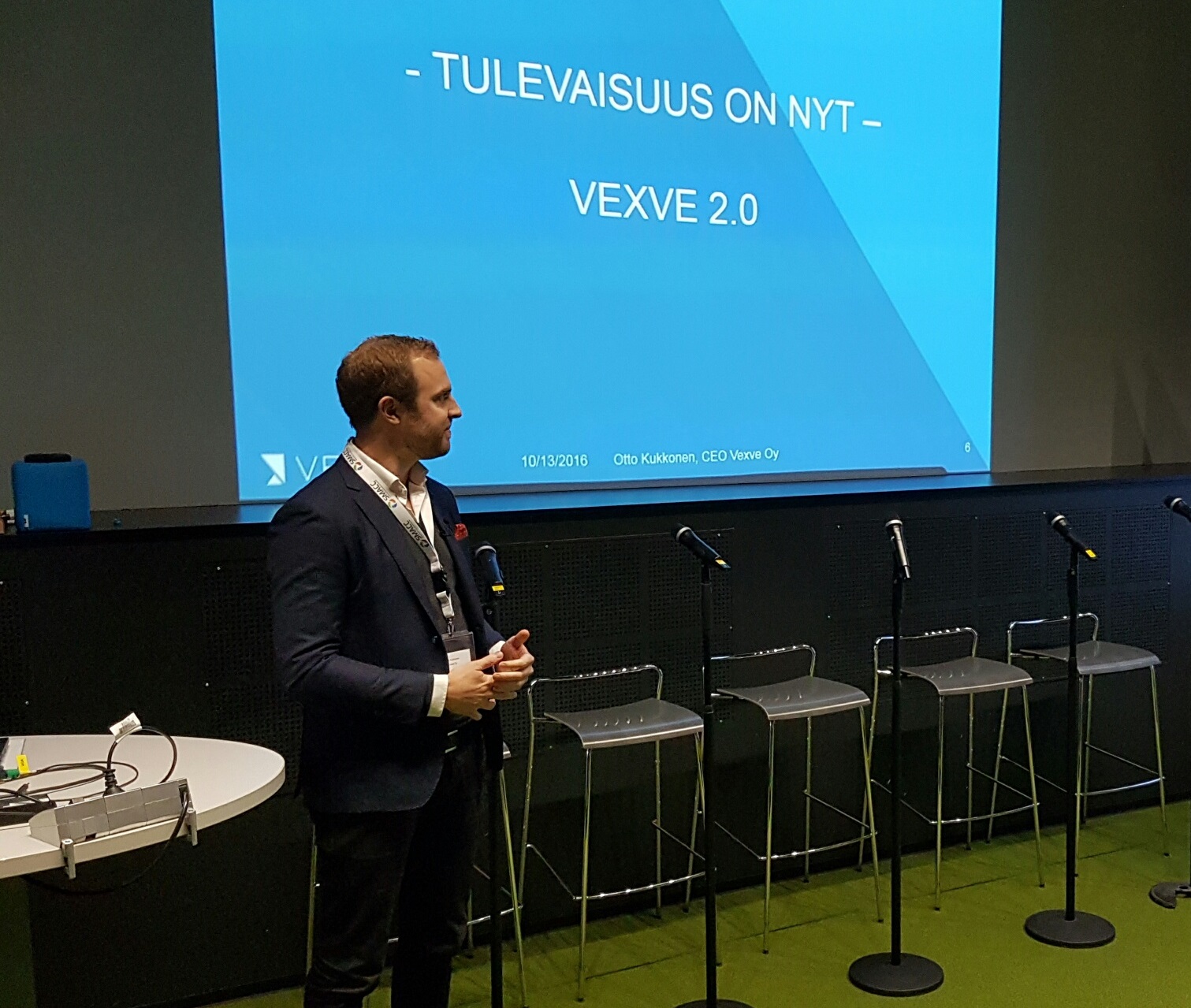 The winning team tackled technology challenges related to valves in district energy networks. In addition, Vexve also selected one group for tenacious effort.
The winner groups were awarded at the week's finale, the SMACC-Meet, which took place at the Hervanta Campus Arena on October 13. The Meet brought together Finnish manufacturing companies, stakeholders and prominent figures. Vexve CEO, Otto Kukkonen, encouraged listeners to generate ideas for smart city energy solutions.


Vexve's CEO Otto Kukkonen speaking at SMACC-Meet