« News and Events
Working towards a smaller carbon footprint
27.7.2023 / Responsibility
Vexve has been actively measuring and working to reduce the carbon footprint of its operations since 2019. The work is being done with a long-term mindset and in a systematic manner.
Vexve's vision for a low-carbon future is not just about our products. In addition to providing our customers with valve solutions that help to achieve their sustainability and energy efficiency goals, we also want to play an active role in the green transition by minimising the emissions created by our operations. This is one of the main reasons why we started measuring our carbon footprint four years ago.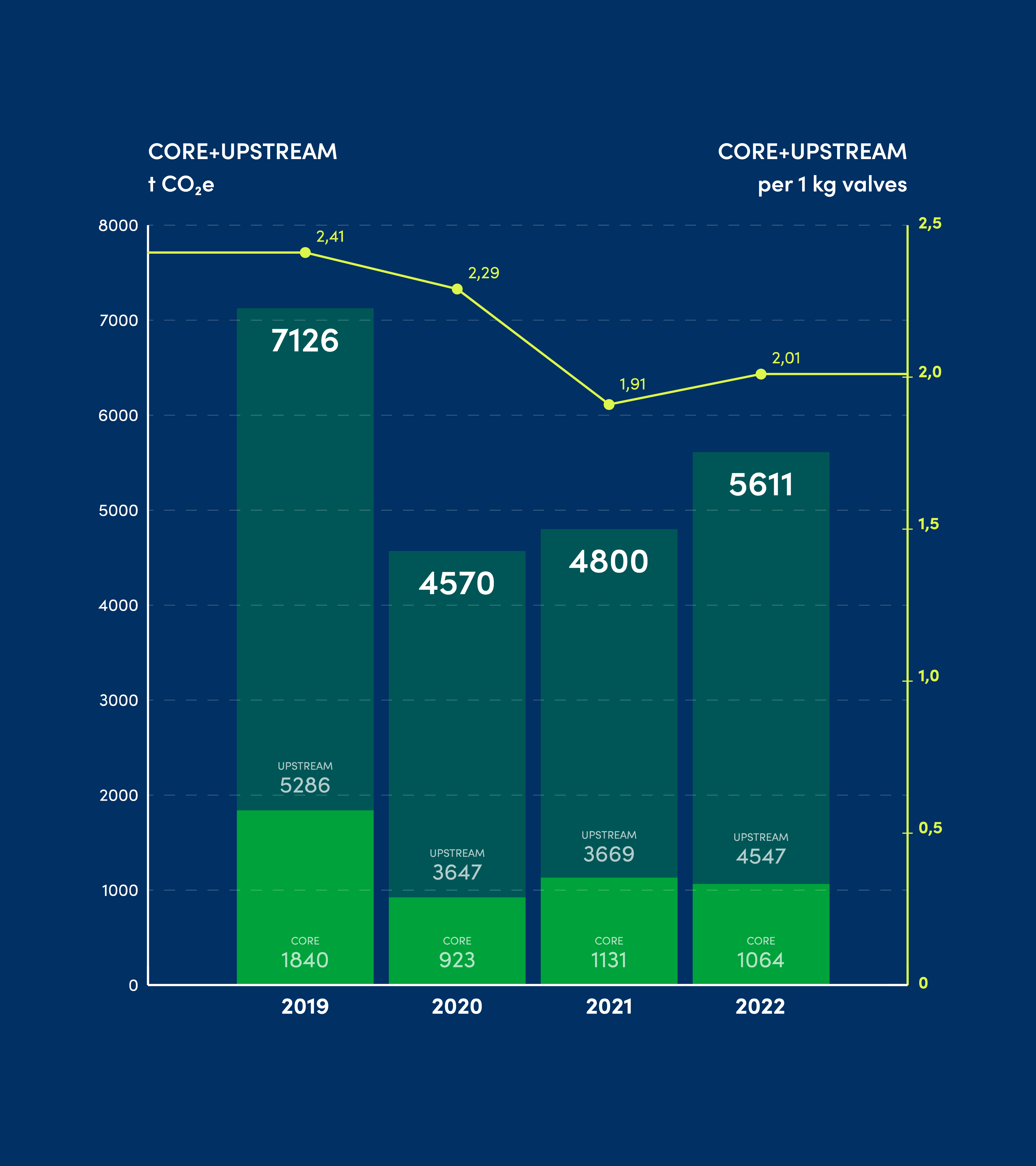 Photo: As carbon footprint is dependent on the number of products manufactured, we measure the carbon footprint and the effectiveness of our development measures per kilo produced.
The results and measures are closely monitored at Vexve by Quality and Production Development Manager Arttu Unkila. He is mainly satisfied with the achieved results.
"The 2022 results showcase the impact of the end of the pandemic in terms of higher transport and distribution costs and increased business travel. Successes were achieved in hazardous waste, which we generated almost 60 t of less CO2e than the year before," Arttu tells. 
This only shows that working towards a smaller carbon footprint requires a long-term mindset and systematic approach. Overall, we have managed to reduce emissions per produced valve kg as much as by 17% over the past four years. The next developmental steps are also already in place.
"We will continue to seek reductions by making technical product improvements and better material choices, and by streamlining our production processes. We are also investing in improving heating methods in our factories, which will significantly reduce emissions from our own operations," Arttu concludes.
For more information:
Quality and Production Development Manager
Arttu Unkila
m;.co;xve;/ve;ila;unk;tu.;art